Loving and Breeding Maine Coons for 20 years!
It all started in 1998,  we had two young children and bred Maine Coons as well for several years.  Between soccer, gymnastics, room mother for both of them, and working as a pediatric ICU nurse,  we had to give up breeding.  High Quality Breeding requires commitment, financial stability, undivided attention, and mostly love for the breed!  If I couldn't breed well, I didn't think it was fair to continue.  I continue to practice as a Pediatric ICU nurse which benefits our kittens because of my extend knowledge and love of "little things".  I understand disease processes, life saving measures, and simply helping newborn kittens survive the first weeks of life safely. Of course, we've owned many, many Maine Coons over the years as pets, and I do consider myself somewhat of an expert in the field of Maine Coons because of my medical background and years of hands on observation and research of my favorite breed of cat.
So, miracles never cease, and our girls graduated from college, got amazing jobs, and then, we we became "empty nesters"(for a few months..lol).  BUT…I wanted to pursue my calling, and my wonderful husband, Rick, agreed! We began working toward our dream of breeding the cats we adore, MAINE COONS!
In the last 2 years, we have hand-picked, purchased, imported, and raised our new and only breeding parents. All of our cats have come from the best breeders in Europe as evidenced by their renowned recognition world-wide. Enjoy our new site and our photos! We will post kitten pictures around 3-4 weeks of age when we have kittens available. So, keep checking back with us for new Maine Coon Kitten pictures!
Sincerely, Sabrina Gearin, RN, BSN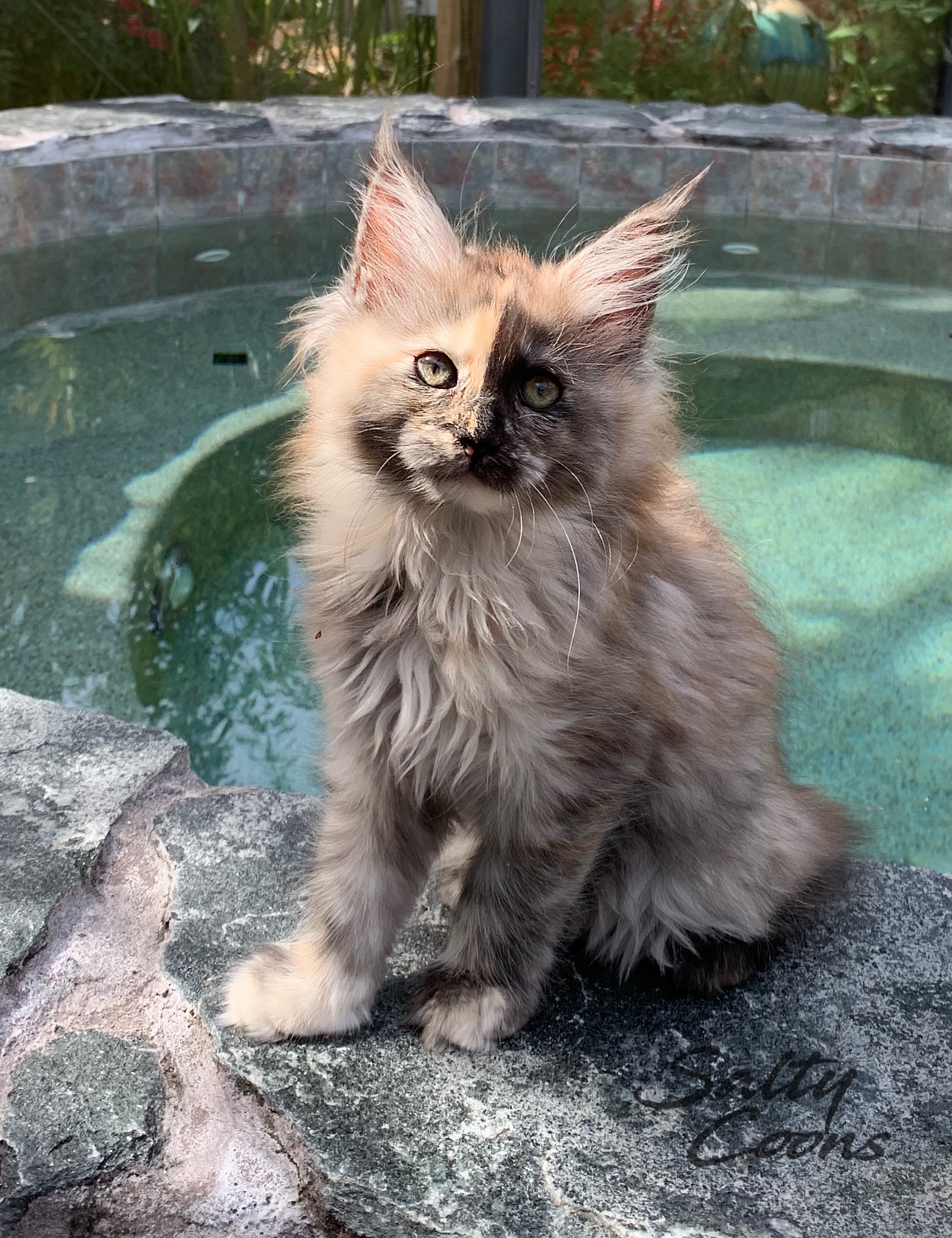 Maine Coon Kittens
Salty Coon's goal is to produce the perfect CFA registered Maine Coon Kitten just for you. We have literally scanned all of Europe looking for the biggest, most extreme, and most beautiful cats so we can provide the very best Maine Coon kittens for you! We hand-raise, socialize, and love our kittens up until we entrust them in your hands, and then we keep on caring! We encourage you to continue a relationship with us throughout their lives. Really, we mean this!
We have Maine Coon kittens for sale.  Contact us below for more information.
View More Kittens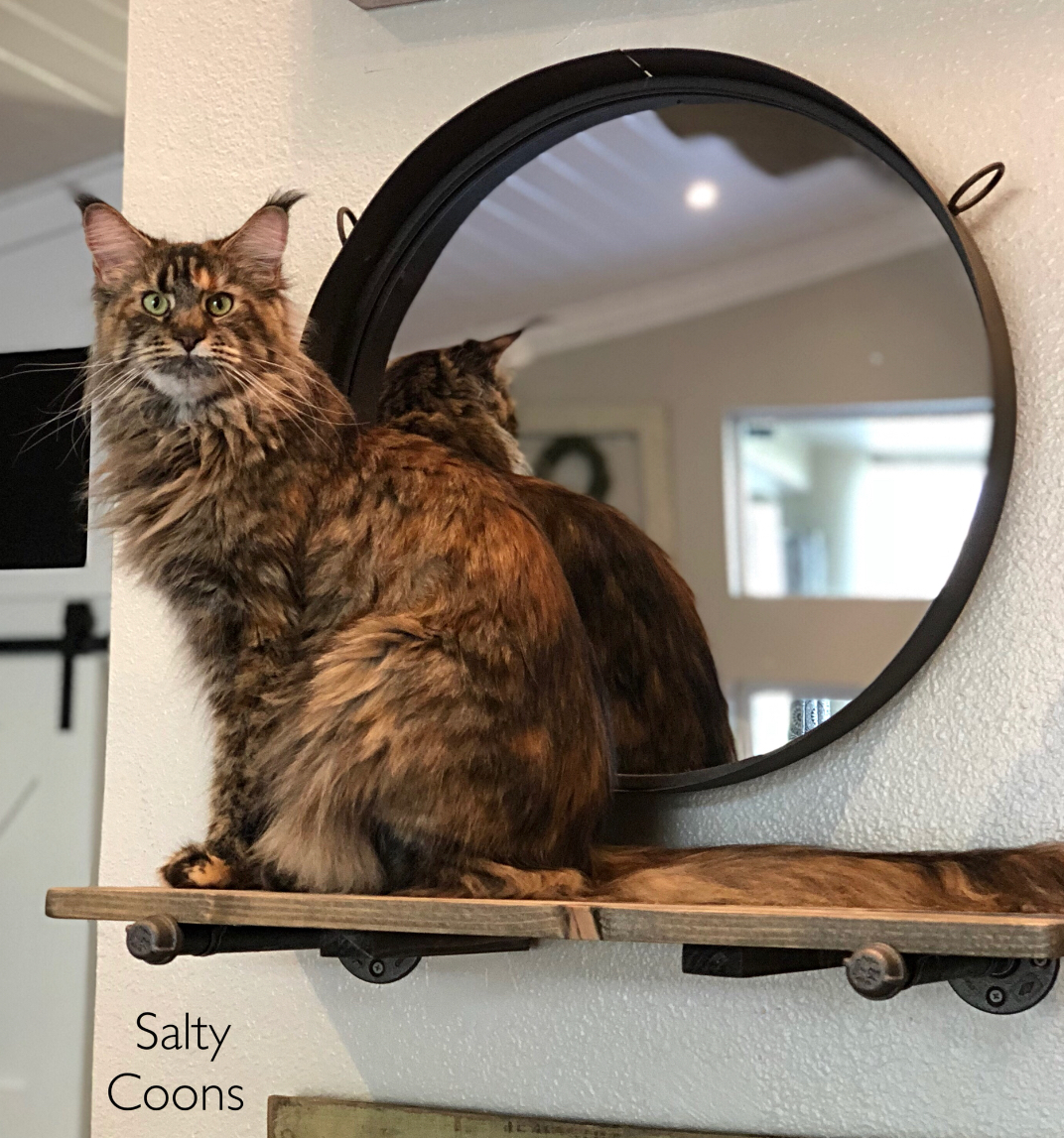 Maine Coon Queens
We are very proud of our girls, who are now Maine Coon Queens! We have 5 actively breeding Maine Coon Queens and each of them has most of our favorite features, which in turn, we hope to capture ALL of our favorite features to pass on to you! We will always keep a few of our own baby girls to perfect our type!
View More Queens
Maine Coon Studs
We currently have 2 mature, breeding Maine Coon Studs,  Maverick and Diesel.  We carefully chose each for their type. Our Maine Coon Studs are impressive, and the best part is, they aren't even 2 yrs. of age yet and will continue to grow for another 1.5 years! We are so excited for our future!
View More Studs
Salty Coons Play House!
This is our Maine Coon Stud House, and it has all of the amneities any spoiled cat deserves! Climbing walls, giant custom boxes for hiding, and a TV with cartoons playing all day. Go to the About Us page for more updated photos of our additions to the Maine Coon Cat House!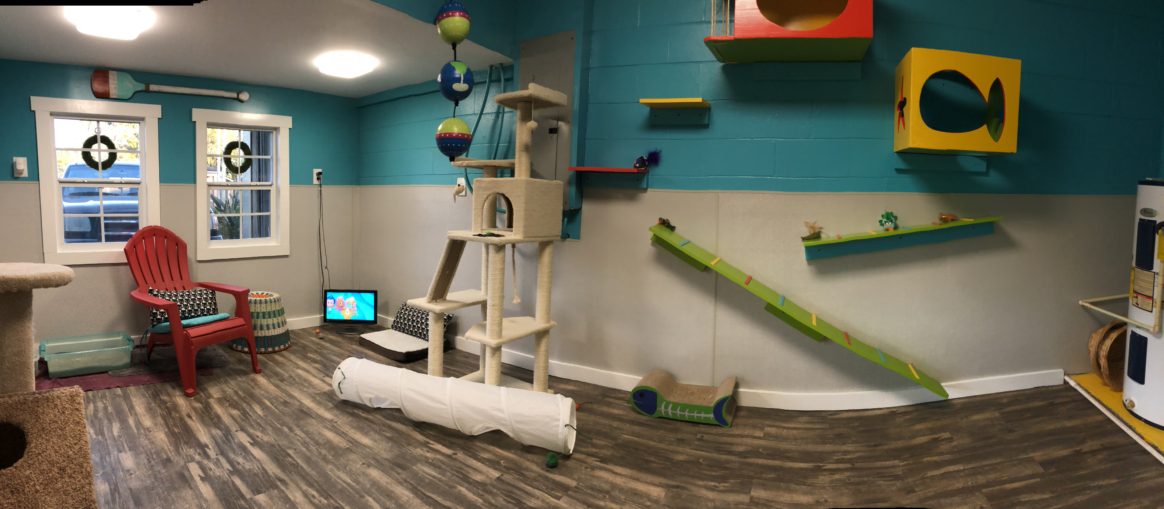 Contact us!
We look forward to sharing our love for Maine Coons with you, and helping you become an owner of one of our European Beauties!
Phone :
Email :
Address :
Tampa, Florida